Attend an event at Joya
At Joya Child & Family Development, we see possibility in every child and our staff delights in their success. As the only Neurodevelopmental Center of Excellence in our region, we aim to impact as many children and families as possible. Our many different events help raise funds to support Joya's ongoing operations as well as our Foundation, ensuring those who need our help can get it, even if they can't pay.
Join us for one of our annual events, and leave happy knowing you're impacting a child for a lifetime.
Hearts of Joya
Hearts of Joya is an inspiring event that shares Joya's mission and vision with the community. The event is a perfect way to introduce friends, family, coworkers and other connections to the work that Joya does to help children with delays and disabilities realize their potential and build skills for lifelong success.
We are saddened that we will not be gathering in person this year, however our mission relies on your continued support.
All proceeds help cover costs of uncompensated care, allowing children to receive much needed therapies regardless of their family's ability to pay.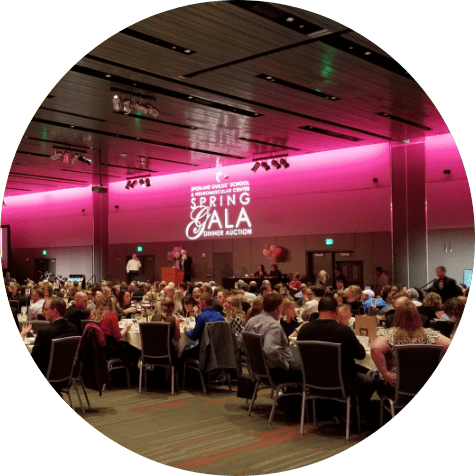 Spring Gala and Auction
Stay tuned for details about our 41st Annual Spring Gala and Auction, to be held on Saturday, March 5, 2022! Please contact Tammy Sweeney, events manager, at tammy.sweeney@joya.org to sponsor, donate an item or for event details.
The proceeds from this event will help Joya provide a high-quality program for infants and toddlers with developmental disabilities and delays and cover costs and copays for families who are struggling financially.  Thank you for your amazing support!
Kids for Kids Penny Drive
For 25 years, our Annual Kids for Kids Penny Drive has brought together families, students, educators, Joya trustees and other community volunteers who care about kids. Traditionally, the event includes presentations to kids throughout the school year, culminating in our Community Penny Drive Day each spring. However, in 2020, COVID restrictions forced the entire event online. Joya will continue to adapt depending on the latest COVID guidelines. 
Please click "Learn More" below for the most current updates and details on how you can support this beloved annual Spokane tradition.
Event sponsorship
If you are interested in sponsoring an event, we would love to hear from you!
Volunteer
Volunteers can help in a variety of ways at Joya and have an incredible impact on the kiddos and families we serve.
Donate
Whether you're considering a one-time donation or a multi-year pledge, you'll find many different ways to make an impact.